We make thousands of stamps every day – for everyone from the largest of office supply superstores to the local crafter.
Although we offer a library of hundreds of different stamp types, we also highlight a few of our best selling stamps each month. The prices cannot be beat – especially when you consider our "fair deal" shipping policies. We do not advertise a low price on a stamp and then try "make it all back" with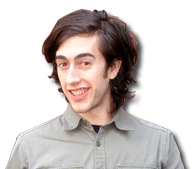 inflated shipping and handling charges. The shipping and handling charges are usually under $4.00. And, when you place orders with us, we start the stamp immediately. Most orders placed before 1:00 pm are shipped out that same day.
Make sure to browse through our extensive help pages. Learn how to re-ink your stamps, how to change a pad, or how to select the right stamp for your application.
You will quickly see how our technology is a generation-ahead of all others. With online proofs, quick spell checks, easy resizing, instant reorders and fair deal pricing you can see why thousands of customers order their stamps from us.